On July 21, 2017, the graduation ceremony for the Preparatory Year programme was held. During the ceremony, more than 170 students from 40 countries received their diplomas, which will enable them to continue their studies in Russia.
28 July  2017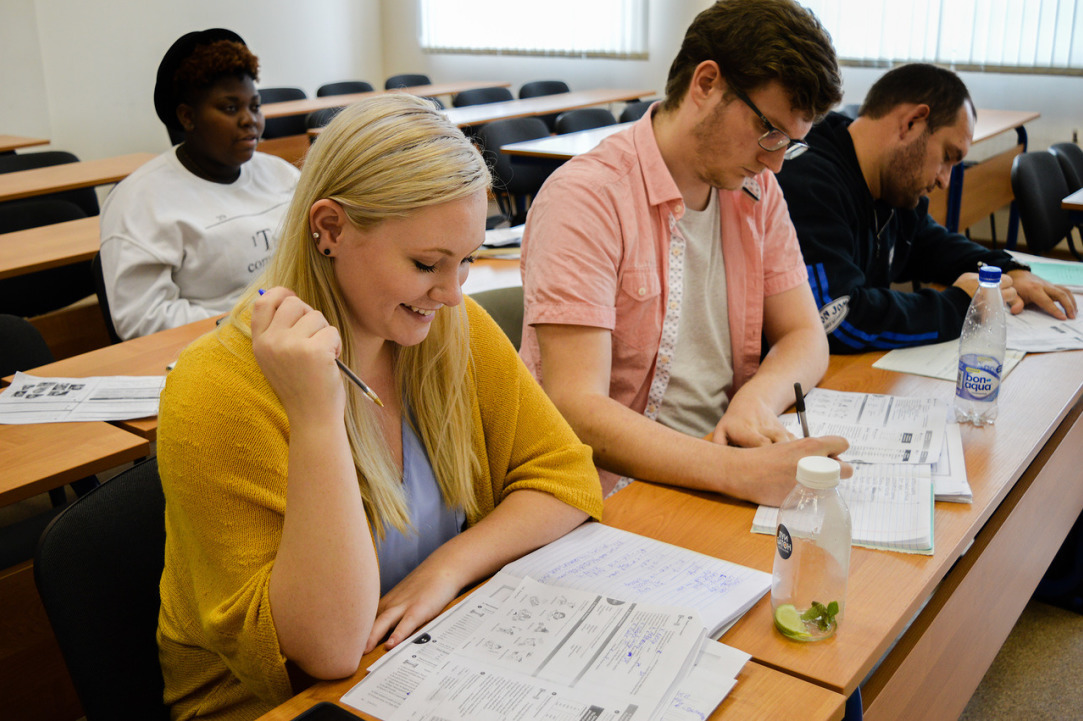 Fifteen American students have come to HSE to study Russian as a foreign language as part of 'USA in Russia' study abroad programme developed by the University of South Alabama in partnership with HSE since 2014. Every other year, Nicholas Gossett, Assistant Professor of Russian and Applied Linguistics, brings a group of students to Moscow to study the Russian language as well as attend lectures and seminars on Russian culture, history, business, and other subjects. The goal is for students to not only improve their knowledge of the Russian language but to also make life-long connections in Russia which will help them in the academic, professional, and personal life.
23 June  2017
HSE's Preparatory Year trains international students with little or no knowledge of Russian before they begin Russian-taught full-degree programs. Over 10 months of intensive study, students improve their language skills (reading, listening, speaking, and writing), study in a chosen academic field (humanities, economics, or engineering), and adapt to the new educational environment. Upon completing the Preparatory Year, students are expected to possess intermediate-level Russian language skills and be ready to enter Russian-taught full-degree programmes at HSE and other Russian universities.
13 January  2017